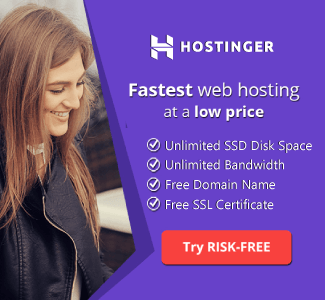 When discussing the computer performance, we can't ignore the hard drive since it decides the speed of dealing with data. As the universal usage of Microsoft Windows, an ever increasing number of Windows clients know about it. From its name, you can see it's an utility instrument to deal with your system disks, both local and remote. It gives a much easier way to get a quick overview between the installed hard disks and system comparing with the traditional solutions. With them, we can make use of solving the most common operation with hard disk, such as create new partitions, delete partitions, format partitions and others.
AOMEI Partition Assistant Standard
However, if you are looking for an urgent and powerful partition software instead of Windows own disk management, then you can take consideration of AOMEI Partition Assistant. Since Windows built-in tool has the limitations and other partition software has complex operations, AOMEI Partition Assistant is free partition software, which offers basic standard features as well as versatile advanced utilities.
AOMEI Partition Assistant Standard, which has won a good reputation all around the world, is a total free disk partition software. You can manage your partitions and hard drive disks with it to protect your personal computer and laptops. All 32 and b4 bit editions of Windows 7, Vista and XP, Windows 8.1/8 and Windows 10 are supported in the current version.
Main Features of AOMEI Partition Assistant Standard
Here we downloaded the AOMEI Partition Assistant Standard 7.1 version for test and the main interface is like the showing screenshot. Here, let us to check its main functions from three parts, and they are from disk part, partition part and wizard part.
Resize Partition and Move Partition: Accurately increase partition size or decrease partition size. For example, you can easily to shrink unallocated space when you meet the low disk space with just several clicks, including C drive;
Merge Partitions: You can combine those unallocated space to the current partition and merge two partitions into one to create your personal computer running smoothly;
Split Partitions: You can split one single partition into more than one partitions with this function so that to keep your classified data;
Partition Copy: Partition copy might backup all of your information on the drive embrace recoverable information which implies the information that are deleted or formatted perhaps by mistake or virus infection, etc.
Create, Delete and Format Partition: If your disk has any unallocated space, you could right-click it to create a new partition; but if there is no unallocated space on your disk, with the freeware, you can still get the free space from the current existing partition to create new partitions, and with one-click to delete all partitions on a disk or quickly format the partitions and hard drives;
Change Labels: Partition label is an optional name assigned to a partition for easier recognition of your partitions;
Wipe Partition: Any existing partition can be erased permanently. One thing you must know that once the wipe partition is fulfilled, all the data on the partition or disk can't be recovered, unless you give try with some other professional utility tools. You can still use it to protect your privacy of the deleted data.
Disk Copy: Disk copy could assist you copy all the information include recoverable data from old disk to new disk easily.
Surface Test: This feature could let you perform a scan on hard drive to looking for bad sectors. While manufactured with a hard disk or when a hard disk worked for a long time, some bad sectors would be showed in it.
Delete all Partitions: The feature will delete all partition on a disk, and you also wipe all data on the disk to make sure that all the data on the partitions can't be recovered by any data recovery solution.
Covert MBR/GPT: To convert mbr to gpt function could help you convert a disk with data into GPT or MBR style without data loss;
Wipe Hard Drive: Wipe hard drive will delete all partitions and erase the data completely to ensure the data can not be recovered by any data recovery solution. It has the same function as the wipe partition to protect your privacy.
Conclusion
If you would like to consider a third-party free partition software besides of Windows own disk management, we would like to recommend AOMEI Partition Assistant Standard. It's an excellent free application with intuitive user interface and friendly user experience. Let alone AOMEI Technology has developed several unique techniques in data protection. It's an ideal choice to solve various problem of your disk partition.